Run For Justice For Ahmaud Arbery
WHAT: FBC-W & the United Missionary Baptist Association Invite You to A Virtual Run/Walk For Justice for the Family of Ahmaud Arbery Who Was Killed While Jogging In Georgia

WHO: The Virtual Community

WHEN: May 25, 2020 - Starting Time 7am

HOW: 2.23 Mile Walk/Run Symbolizing February Date Ahmaud Was Killed

ACTION STEPS: Post Your Personal Videos To Social Media or Join Dr. Woods on
Social Distancing Walk Leaving from First Baptist-West at 10am

For more info or to sign up, send your name, email and social media site to Rev. Glencie Rhedrick at RevG4MeckMin@gmail.com.

Let's make this go viral! Share with your friends and family around the country!

Grab & Go @ FBC-W
Free Meals
Starting Monday, June 1
Mon-Thurs, 12-1pm thru June & July 2020
Brown vs Board of Education
On Sunday, May 17, we observed the 66th anniversary of the landmark Brown vs. Board of Education Supreme Court ruling that unanimously struck down segregrated schools and outlawed the old separate-but-equal principle in public facilities. While it would take years for the ruling to become reality throughout the nation, it was a monumental legal start.

Led by Thurgood Marshall and the NAACP, five lawsuits from South Carolina, Delaware, Virginia and Kansas were combined into the Brown vs. Board of Education case. One of those lawsuits involved the Rev. Joseph DeLaine of Clarendon County, SC. Click here for videos of the son of the Rev. Joseph Delaine, a McCrorey Heights resident, and documentaries on Brown vs. Board of Education and Charlotte's Dorothy Counts Scoggins by WBTV-TV's Steve Crump.
COVID-19 Screening & Testing
SPREAD THE WORD!
ATRIUM HEALTH & NOVANT HEALTH OFFERING COVID-19 SCREENINGS & TESTING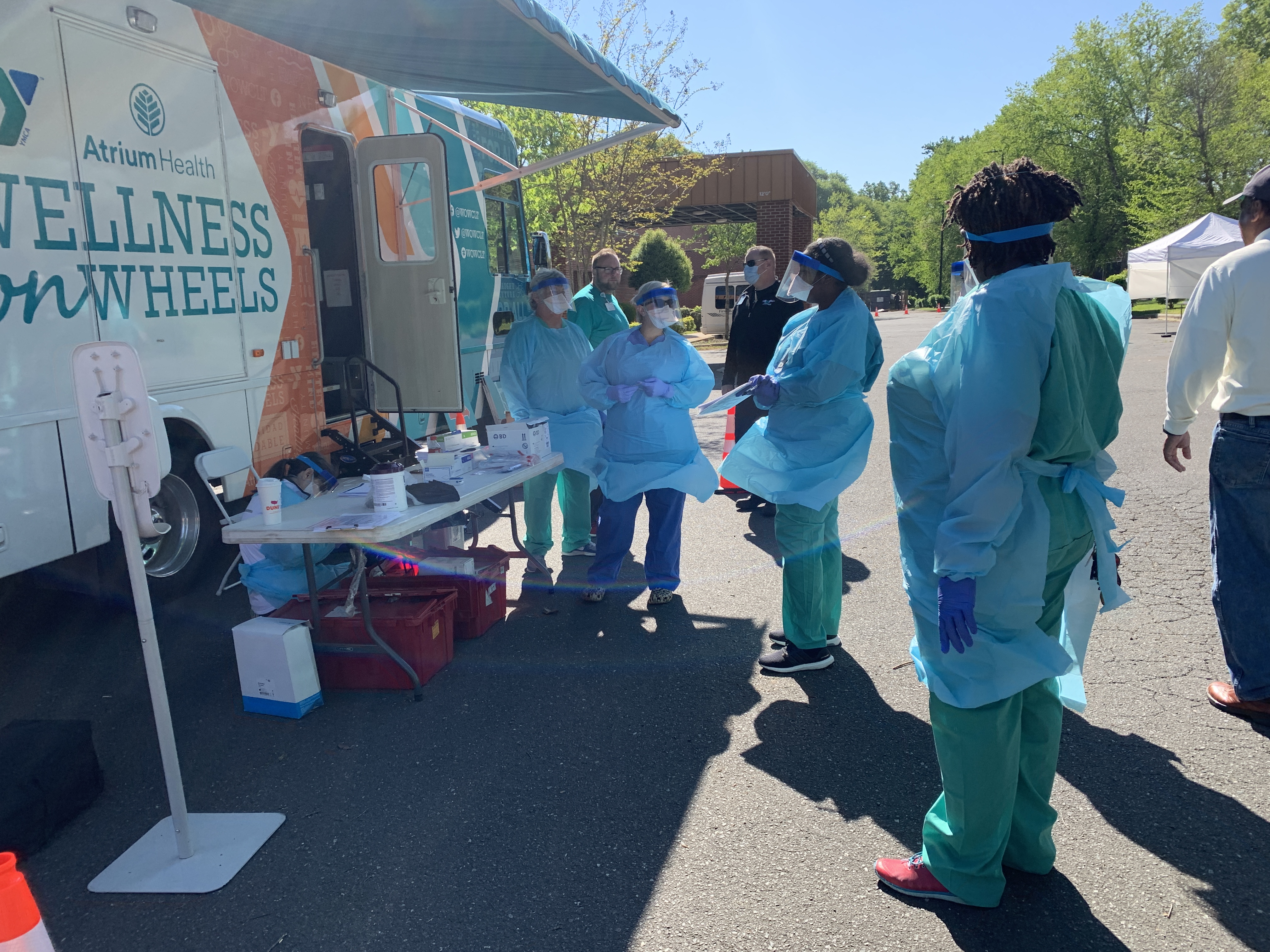 The Atrium Health Mobile Unit will be offering COVID-19 screening and testing this week, May 25-29, at:
Tuesday, May 26
- Atrium Health East Charlotte Family Physicians (5801 Executive Center Drive), 10 a.m. – 4 p.m.
Wednesday, May 27
- Nations Ford Community Church Family Life Center (7410 Nations Ford), 10 a.m. – 4 p.m.
- Iglesias Camino (1801 Walkup Avenue, Monroe) 10 a.m. - 4p.m.
Thursday, May 28
- St. Paul Baptist Church (1401 Allen Street), 12 p.m. - 6 p.m.
Friday, May 29
- Iglesia Cristiana Nueva Vision (6800 The Plaza), 12 p.m. – 6 p.m.
- St. Joseph's Catholic Church (108 St. Joseph Street, Kannapolis), 12 p.m. – 6 p.m.

Novant Health also is offering screening and testing in East and West Charlotte Monday-Friday from 8am-5pm at the following Novant Health Centers:
West Charlotte, 2845 Beatties Ford Road, Screenings
East Charlotte, 5501 Executive Center Drive, Screenings
Freedom Drive, 3149 Freedom Drive, Respiratory Assessments
Novant Health GoHealth Urgent Care Centers, Weekends & Evenings
Covid-19 Screening @ FBC-West


ATRIUM HEALTH MOBILE
SCREENING & TESTING
@FBC-WEST
APRIL 16 RESULTS
Screened: 164
Tested: 53
Social Worker Consultations: 9
Advanced Practice Provider Consult.: 35
Language Interpretation: 1
Click Here For Pictures


N95 Mask Giveaway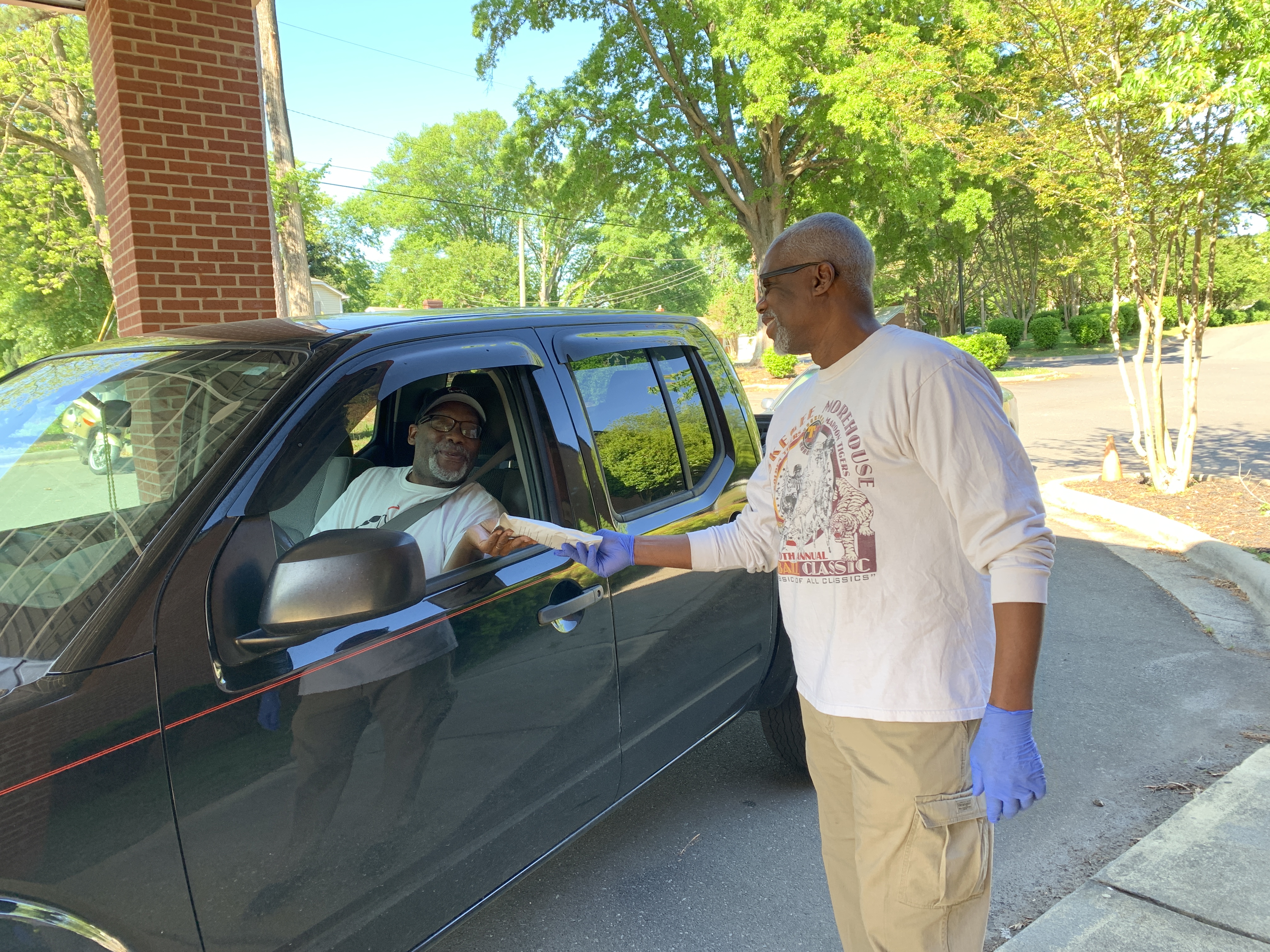 Shout Out to John and Beverly Harrell for providing N95 Masks
for free distribution to our members.
FBC-W BLOOD DRIVE 3/29
YOU STEPPED UP!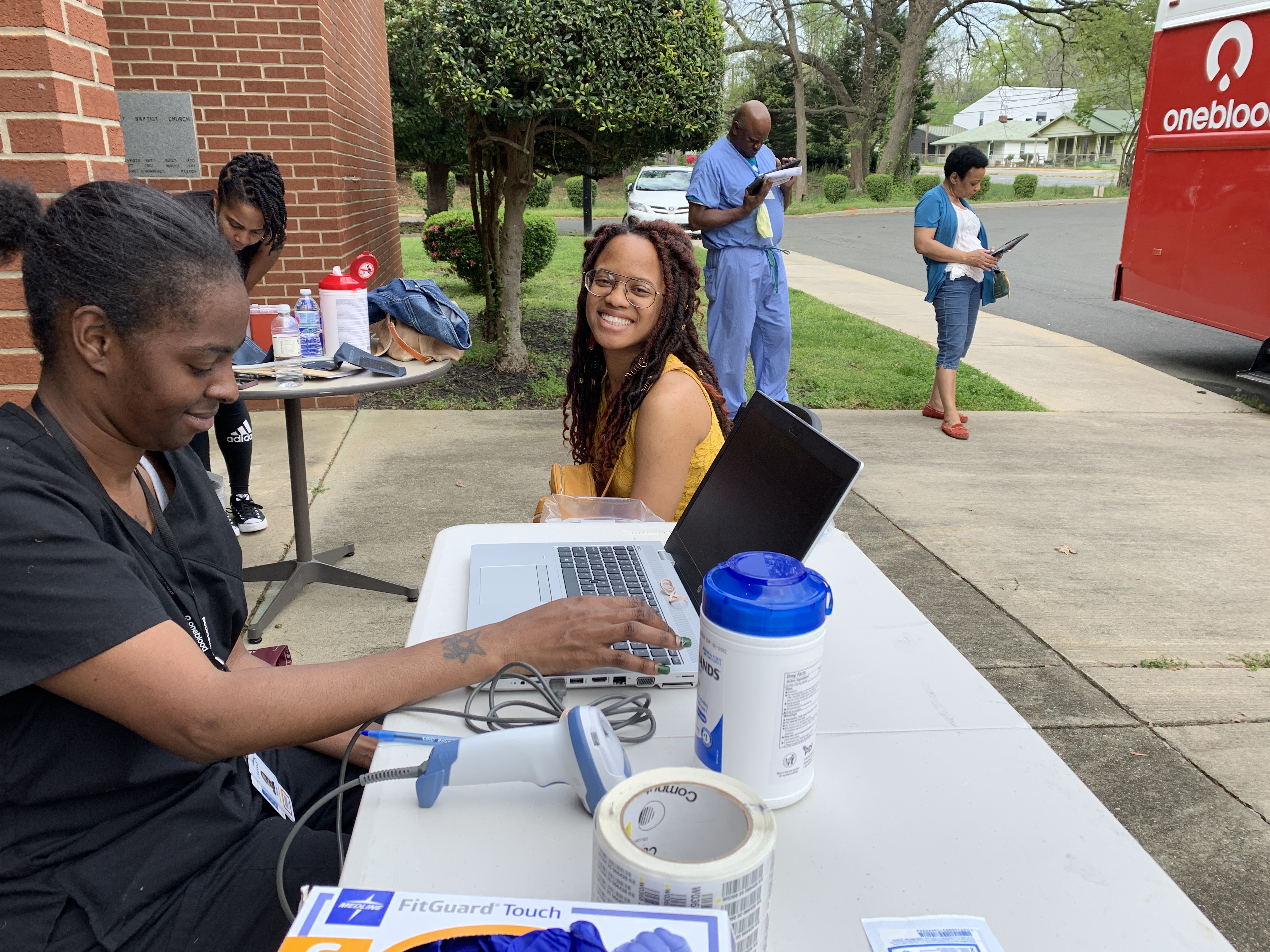 WE WERE SCHEDULED TO HAVE 11 DONATIONS DURING SUNDAY'S BLOOD DRIVE
BUT 21 PEOPLE STEPPED UP TO GIVE

Of those 21, 18 were eligible to give. That gave us 18 units of blood
and each unit helps three people. That means you helped 54 patients!

Thanks to FBC-W Members & The Community!
CLICK HERE for more photos.
Welcome To The New fbcwest.org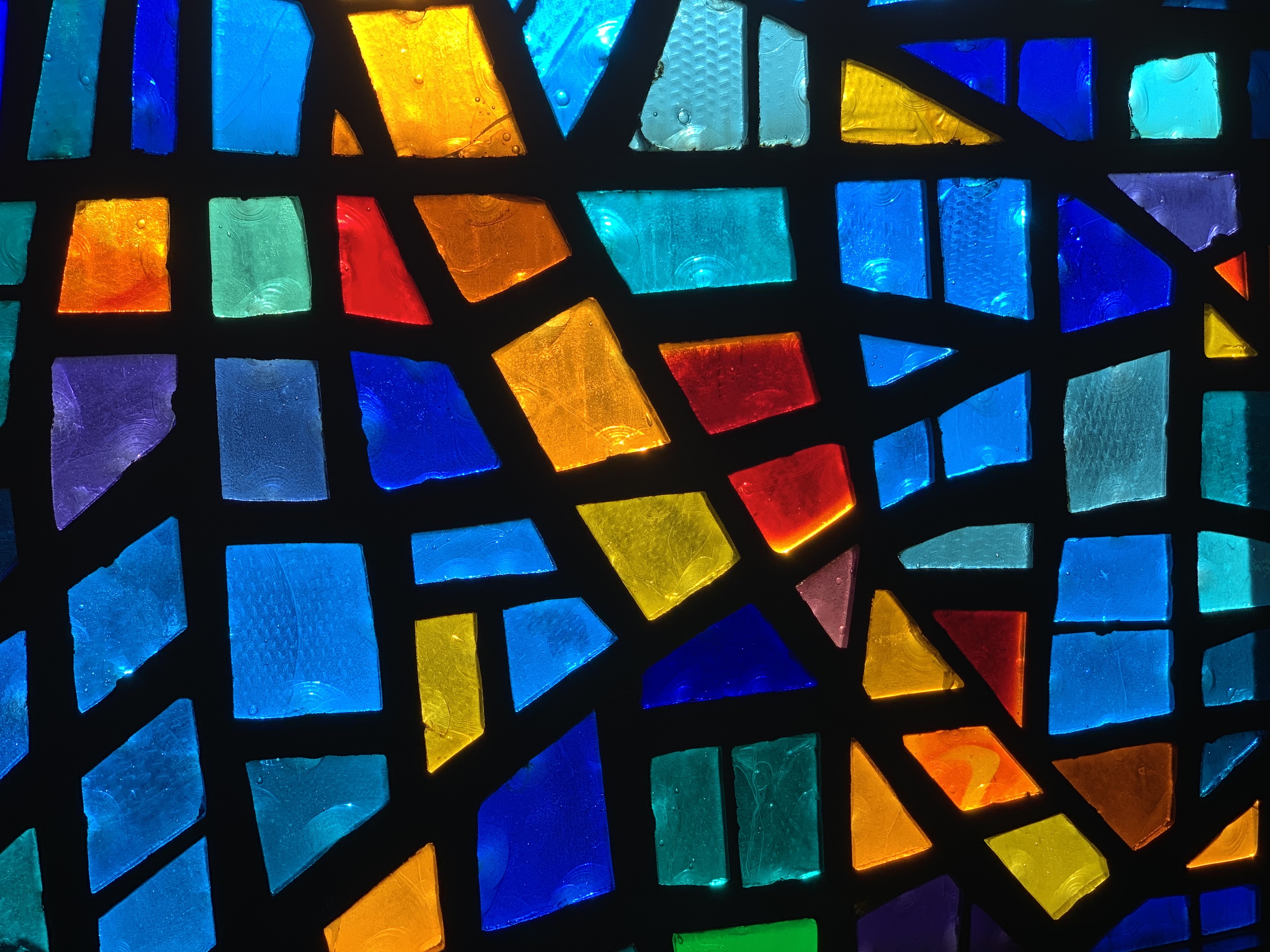 Hallelujah! Our church website has been updated. And best of all, it's mobile phone friendly. No more squinting to see what's happening at the church.

We're still working out all the kinks, but send your thoughts or suggestions to info@fbcwest.org.
---
To put an fbcwest.org icon on your phone's home screen, follow these directions for:
Android
Open Chrome and go to www.fbcwest.org. Tap the menu button and tap Add to homescreen. For Firefox for Android, tap the menu button, tap the Page option, and tap Add to Home Screen.
iPhone, iPad & iPod
Open Safari and go to www.fbcwest.org. Tap the Share button on the browser's toolbar — that's the rectangle with an arrow pointing upward. Tap the Add to Home Screen icon in the Share menu.
---
To use the picture above as wallpaper for your phone's home screen, drag the picture to your phone's home screen or to photos and follow your device's usual instructions for wallpaper.
To make fbcwest.org your internet default page or the first one you see when you log onto the internet, click this link https://www.computerhope.com/issues/ch000577.htm for the most common internet browsers.
p.s. We'll be sending out flash emails soon with church updates so make sure we have your best email address by filling out the elist signup.
NO SUNDAY SERVICES
In keeping with the State of Emergency declared by Gov. Roy Cooper and public health officials regarding the Coronavirus outbreak, our Senior Pastor, Dr. Ricky A. Woods, and the Board of Deacons have prayerfully decided to err on the side of caution and suspend Sunday services until further notice. The church office also has been closed.

However, we will hold a smaller worship service on Wednesdays at 7pm.

A member of the Deacon Board will reach out to you with further communication and ongoing support. Feel free to contact the church office for further information (704-372-1075) or to email questions to info@fbcwest.org.
Please continue to make your financial contributions through online giving, by mail or dropping off your tithe and donations in the church mailbox.