Covid-19 Screening @ FBC-West


ATRIUM HEALTH MOBILE
SCREENING & TESTING
@FBC-WEST
APRIL 16 RESULTS
Screened: 164
Tested: 53
Social Worker Consultations: 9
Advanced Practice Provider Consult.: 35
Language Interpretation: 1
Click Here For Pictures


FBC-W BLOOD DRIVE 3/29
YOU STEPPED UP!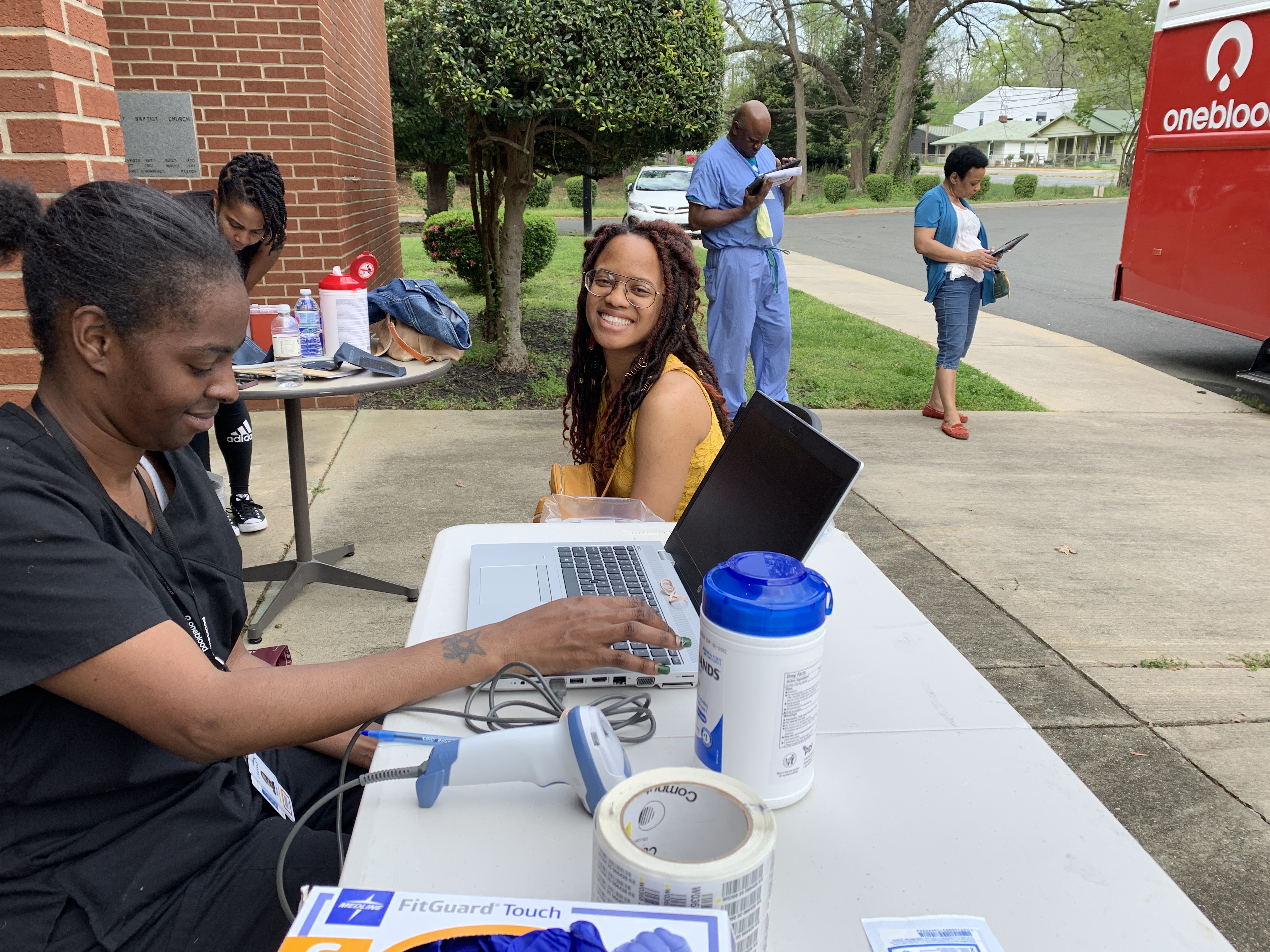 WE WERE SCHEDULED TO HAVE 11 DONATIONS DURING SUNDAY'S BLOOD DRIVE
BUT 21 PEOPLE STEPPED UP TO GIVE

Of those 21, 18 were eligible to give. That gave us 18 units of blood
and each unit helps three people. That means you helped 54 patients!

Thanks to FBC-W Members & The Community!
CLICK HERE for more photos.
N95 Mask Giveaway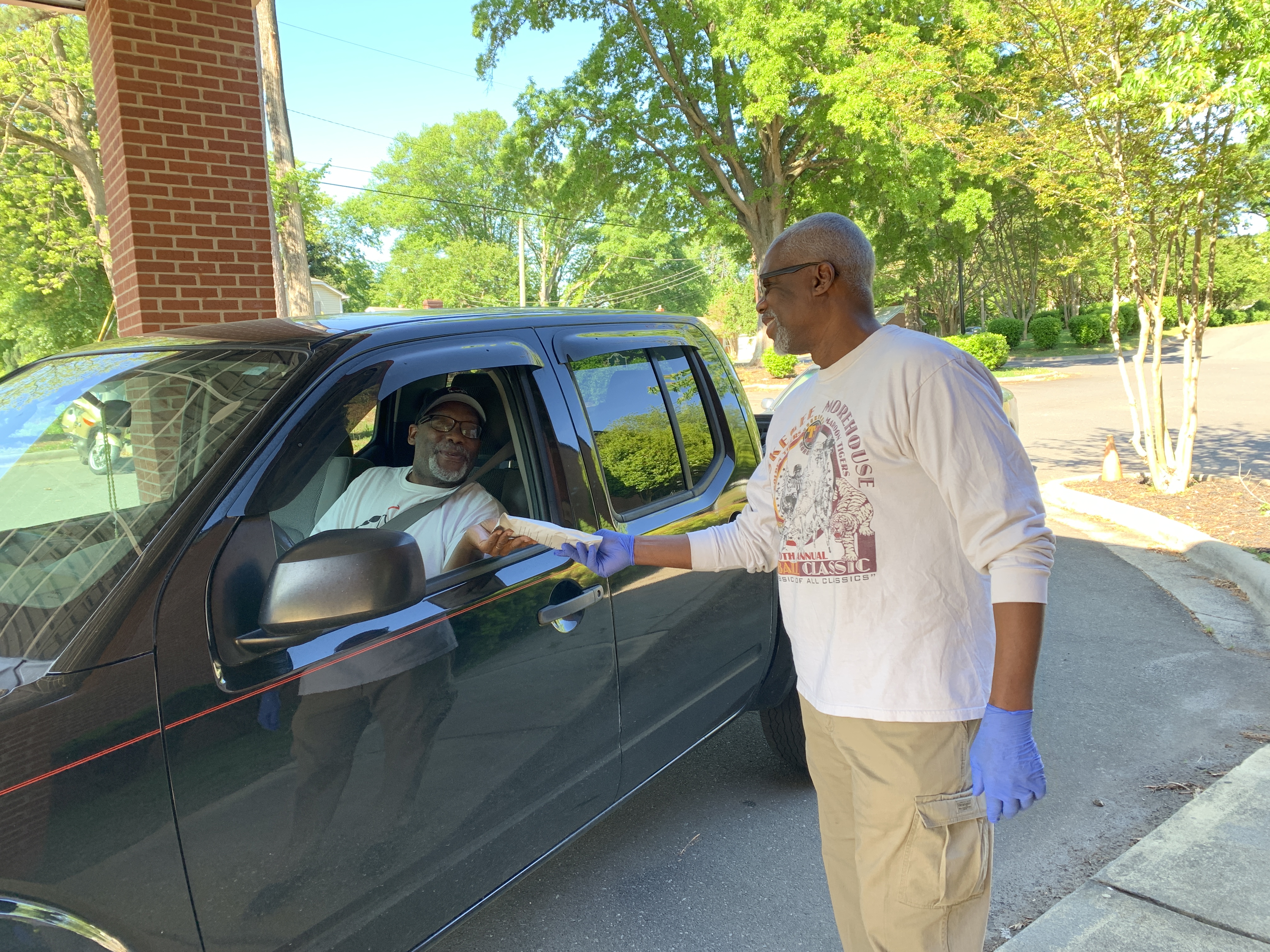 Shout Out to John and Beverly Harrell for providing N95 Masks
for free distribution to our members.
VILLAGE HEARTBEAT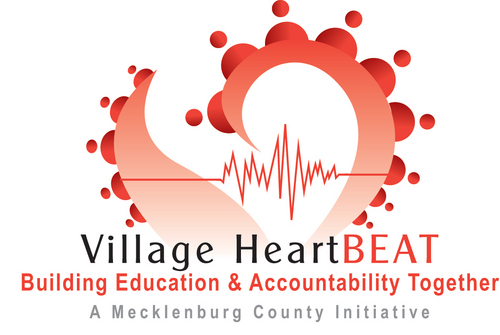 The First Baptist-West Village HeartBEAT Team successfully completed their 2013-14 team challenge as one of 15 churches joining in healthy and fun-filled activities.

Sponsored by the Mecklenburg County Health Department's effort to improve minority health through the faith community, participants joined in physical workouts, exercise classes and health education courses at Johnson C. Smith University for 10 months. These included nutrition and health food preparation classes and wieght management support groups.

The final 16 weeks involved a "Biggest Loser"-style competition. The project, in its second year, won the national Faith & Community Health Excellence Award from the U.S. Department of Health and Human Services, Region IV. The competition concluded with Field Day activities among the 15 teams and a Gala Banquet to celebrate everyone's victories.
Mecklenburg County Health Department Health Manager Cheryl Emanuel created Village HeartBEAT as a scaled-down version of a program she pitched for a grant. Using data from the CDC's Behavioral Risk Factor Surveillance System, she found that nonwhites in Mecklenburg County were 1.5 times more likely to report no physical activity and 1.6 times more likely to report being obese.
The data also showed that 34 percent of African-Americans compared with 26 percent of whites reported high blood pressure. Forty percent of Hispanics, 37 percent of whites and 33 percent of African-Americans reported high cholesterol.
Emanuel identified churches in ZIP codes with high morbidity indexes and that also featured health and wellness ministries. She then reached out to the churches and created Village HeartBEAT.
To participate, churches determined their congregations' health needs, mapped strategies, created teams and action steps. Each church formed a team of 10 members.
The members had at least one risk factor: high body mass index, high blood pressure, high cholesterol, diabetes, physical inactivity, smoking habit or a family history of heart disease. FBC-W participants were sponsored by the Health and Wellness Ministry.
VILLAGE HEARTBEAT PARTY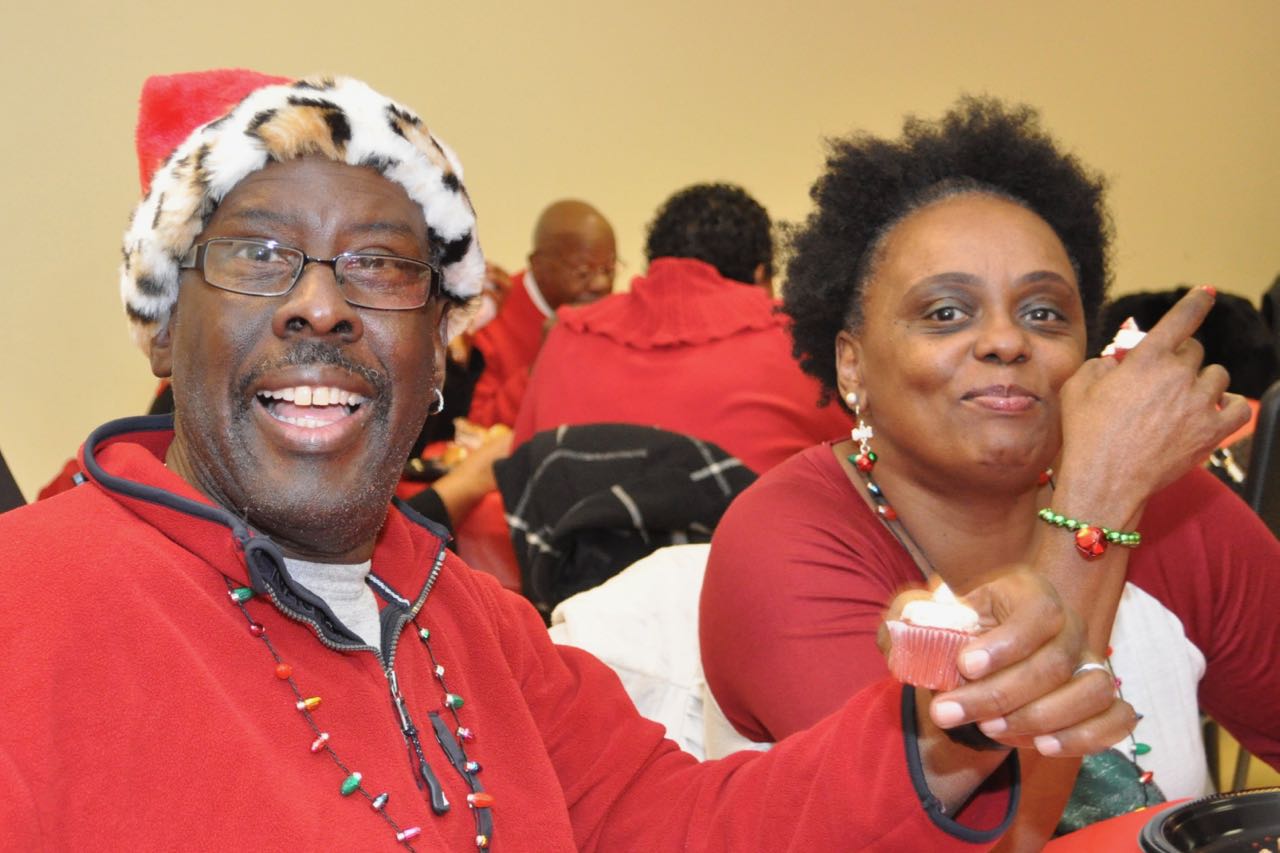 Village HeartBEAT recently held its Christmas Party & Dance at FBC-W. For more photos, click Here to be connected to Qcitymetro.com.
First Baptist-West has hosted Friday Line Dancing for the past two years for heart-healthy participants from throughout the city and the Christmas party was a celebration of the year. This event was co-sponsored by Mecklenburg County's Village HeartBEAT Program and FBC-W's Health and Wellness Ministry.