Women's Weekend 2021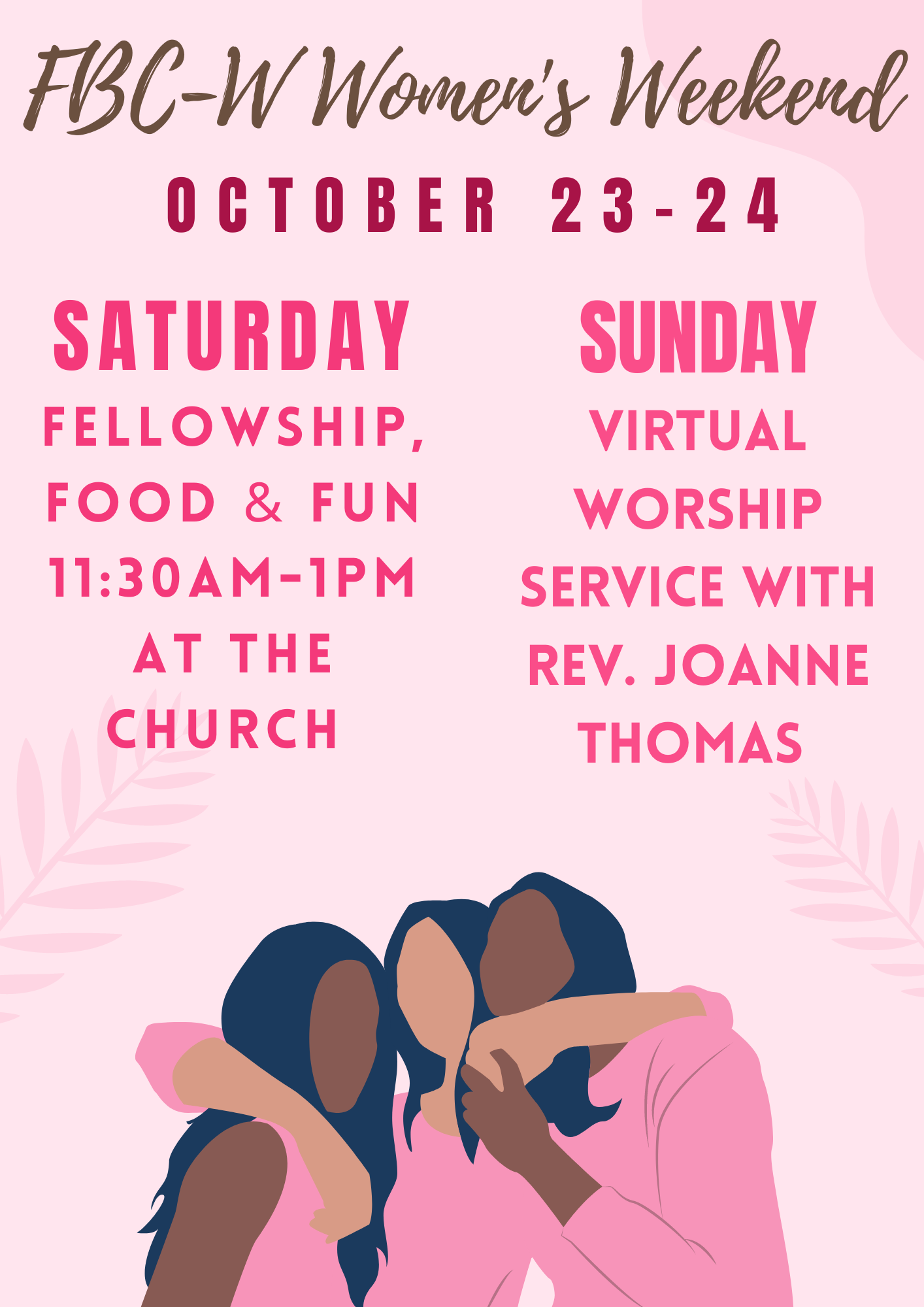 WOMEN'S MINISTRY HOLIDAY EVENTS
Game Day Part II
GAME DAY - SEPT. 19, 2020
Ladies! Ladies! Ladies!
Join us for a Fellowship Game Day on Saturday, Sept 19, from 2-3:30pm.
We're going to play a great game called "Sing That Word." It's lots of fun and everyone can play.
AND, there will be...PRIZES! PRIZES! PRIZES!
For more info and to receive the Zoom link, contact Rev. Joanne Thomas at reverendjoanne@gmail.com.
VIRTUAL GAME DAY
LADIES!
It's been a while since we've gotten together.
Join us this Saturday, Aug. 22 @ 2pm, to greet each other and play a fun game.
All you need is your "smart phone," a sheet of paper and a pen or pencil.
Email reverendjoanne@gmail.com for login info
PRIZES! PRIZES! PRIZES!
LET'S TALK ABOUT IT--VIRTUALLY!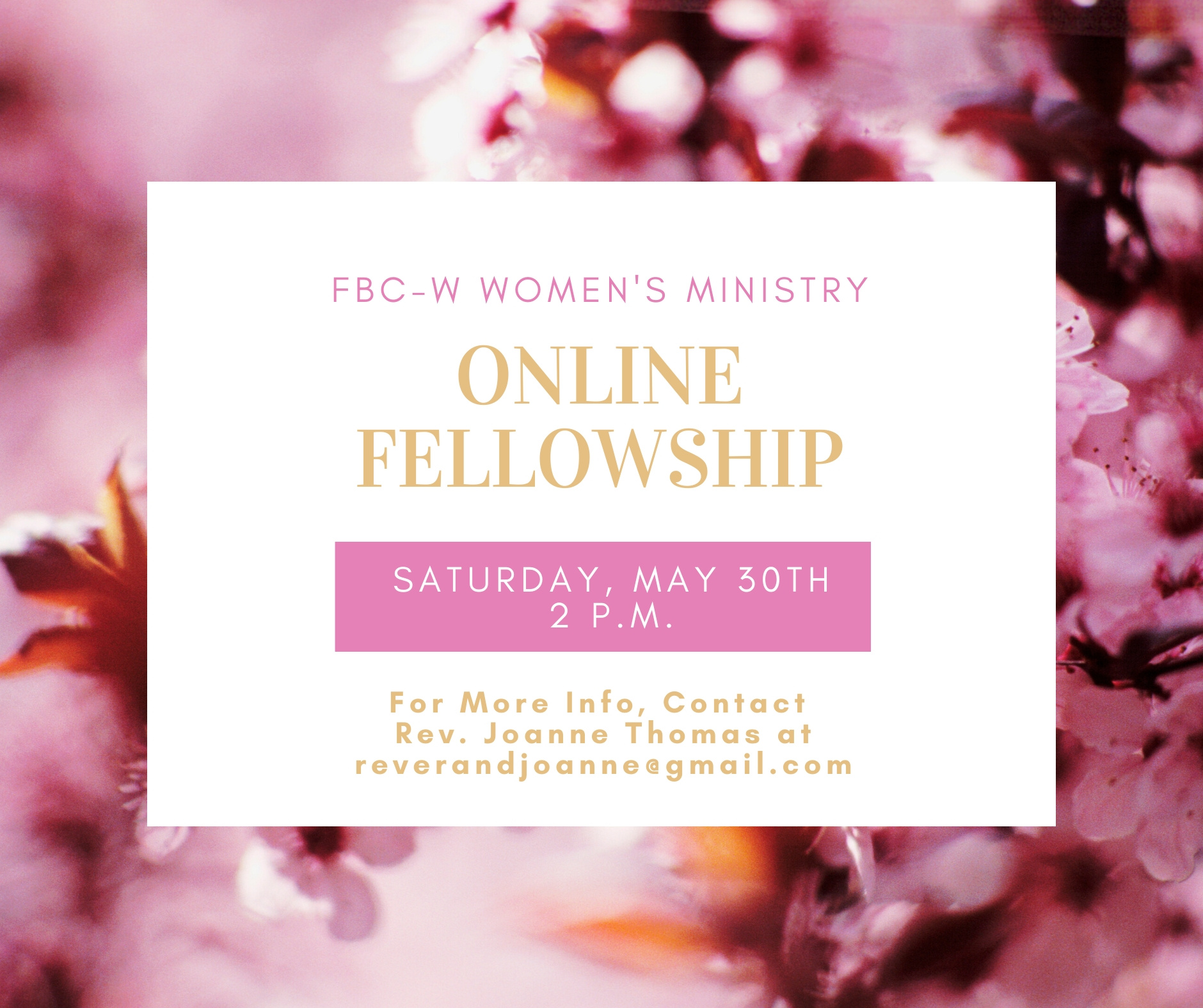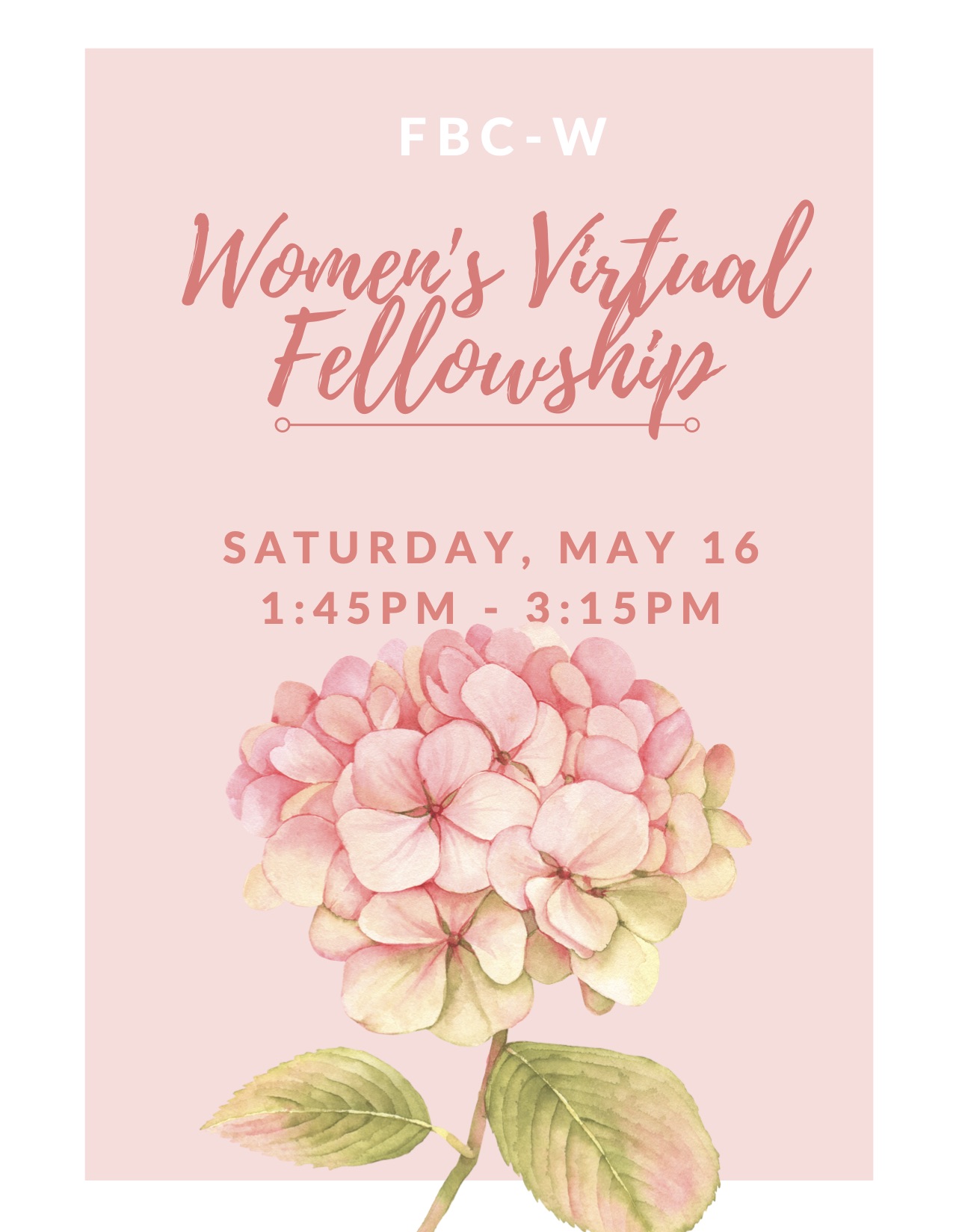 For More Information, Contact Rev. Joanne Thomas at reverandjoanne@gmail.com