COLOR OF LAW @ FBC-WEST
Community Discussion with Richard Rothstein
First Baptist Church-West
Monday, Jan. 28, 7-9pm

Author Richard Rothstein will join the discussion of his book, The Color of Law, and the impact that governmental policies have on residential racial segregation across the nation and in our backyards. Join us for an open conversation regarding neighborhood segregation and how we can address these issues in Charlotte, North Carolina.

Reception and book signing followed by a discussion of the Color of Law with the following panel:

Glenn Burkins — Moderator, Editor/Publisher of QCitymetro.com
Richard Rothstein — Author of The Color of Law
Willie Griffin — Museum of the New South
Arthur Griffin — Black Political Caucus Chair & former School Board Chair
Julie Porter — Charlotte Mecklenburg Housing Partnership
Greg Jarrell — West Side Community Land Trust
Dr. Justin Harlow — District 2 City Councilman

Pick up your free copy of the book at the following Charlotte-Mecklenburg library branches: Beatties Ford, Independence, Main, Morrison, South County and University.

To learn more, go to coloroflawclt.com.

CLICK HERE FOR PHOTOS FROM COMMUNITY GATHERING BOOK DISCUSSION MONDAY, DEC. 3, @ MYERS PARK UNITED METHODIST CHURCH.
CHRISTMAS @ FBC-W
Wed, 12/6 - Senior Usher Christmas Dinner
Sat, 12/15 - Angel Tree Party
Mon, 12/17 - Afterschool Holiday Program
Wed, 12/19 - Golden Age Christmas Program
Sat, 12/22 - Marriage Ministry Holiday Event
Sun, 12/23 - Christmas Colors Sunday
Sun, 12/23 - Sunday School Christmas Program
Mon, 12/24 - Christmas Eve Services @ 6pm
Fall Festival & Trunk or Treat Photos
Worth Noting
Congratulations to Dr. Covia Boyd, who received his Master of Taekwondo, and to his daughter Sis. Journee Boyd, who received her First Degree Black Belt.
The Women's Committee recently donated 200 toiletry ags to the Hospitality House of Charlotte for its 2018 Community Service Project.
The Sunday School Department is recruiting teachers for all classes. We need your time and talent. For more info, contact Sunday School Superintendent Marian Yates.
WORSHIP SCHEDULE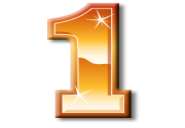 The First Baptist-West worship service schedule is one service starting at 9am.
Sunday School follows the worship service at approximately 10:30 a.m.
Bible studies are held on Wednesdays at 12 noon and 7 p.m. (excluding summer months).
All are welcome!

150TH ANNIVERSARY
The year 2017 marked the 150th Anniversary of First Baptist Church-West. As the oldest Black Baptist church in Mecklenburg County, FBC-W has a long history of faith, service and "Making First Things First." Activities were held throughout the year to observe this magnificent celebration. Click Here for more info.