Summer Institute Final Program 2018
ClARA H. JONES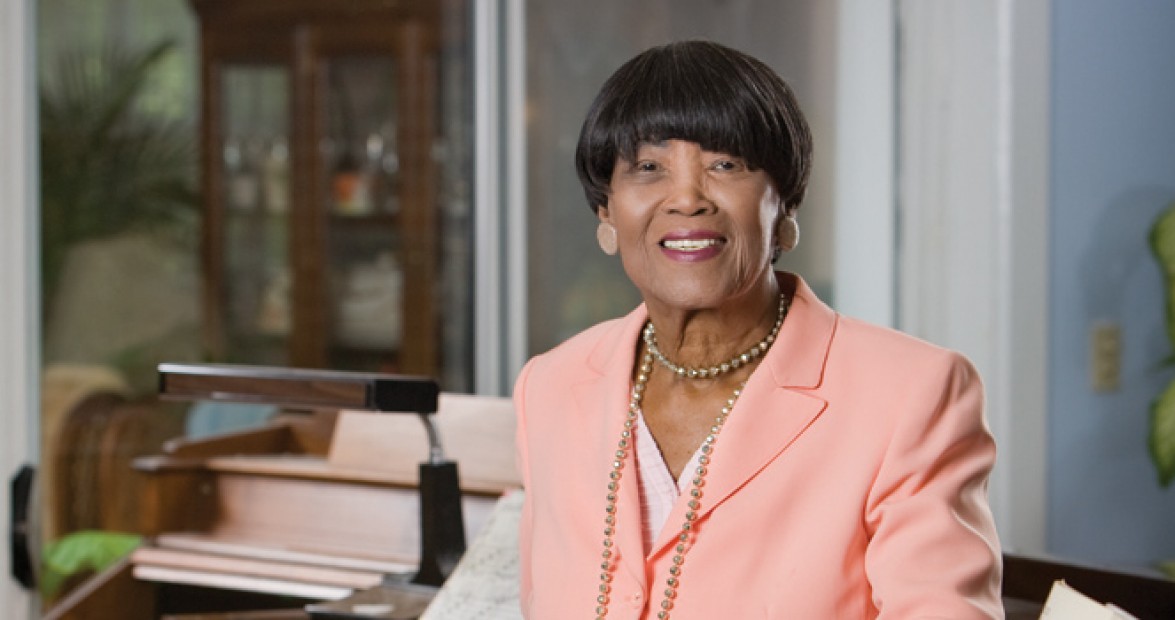 "All children can learn. They're just brilliant. But you've got to make them work."
Clara H. Jones
Retired Educator & Piano Instructor
CLARA H. JONES SUMMER INSTITUTE
***NO SCHOLARSHIPS AVAILABLE***
The Clara H. Jones Summer Institute is a structured, six-week intensive program aimed at developing fine arts skills while also targeting reading, math and science proficiency. Operating dates are June 18-July 27, 2018.
NEW THEME EACH SUMMER. Students in rising grades 1st-9th spend mornings taking two classes. One class will be chorus and the other class will be a choice of violin, piano, drama, art or dance. Afternoons are devoted to academic instruction with a special emphasis on math & science. And every week, there's a field trip. The Summer Institute is named in honor of acclaimed music teacher Clara H. Jones.

CLICK HERE FOR MORE PICTURES

To learn more, contact us at (704) 372-3742, Monday-Friday Afternoons or e-mail info@charlottecsa.org.

CLICK HERE FOR 2018 SUMMER APPLICATION

We Believe in Excellence for All!
CURRICULUM & INSTRUCTORS
ABC...Easy As 123 is the Summer 2018 theme. Fine Arts in the morning (instruments included). Literacy, Math & Science in the afternoon Mon-Thurs.
NEW THIS SUMMER! Now offering brass lessons, courtesy of Community School of the Arts, for students in rising grades 4th-9th. Pick between trumpet, trombone, tuba & saxophone.
Final Program featuring musical and academic performance on FRIDAY, JULY 27th, at 5:30pm.

1:15 Teacher-Student Ratio for Academic Classes

Online tutoring on wireless laptops for grades 3rd-9th.
For Academic Classes, Students Grouped by Gender and Grade (ex, 1st-2nd boys class, 1st-2nd girls class)
Field trips every Friday (no extra fee)

Online Payments & Registration

Licensed teachers & accomplished musicians.

Fine arts classes assigned on first-come-first-served basis. Note that piano usually goes first and may not be available.

All students take chorus and choice of one other fine arts class. Choices include violin, piano, art, drama and dance.
ORIENTATION
Two orientation sessions held on first day, Monday, June 18, at 8:15 a.m. and 8:45 a.m.
OPERATING HOURS & DAYS
Operating hours are Mon-Fri, 7:30 a.m.-5:45 p.m., June 18-July 27, 2018. (Instructional time is from 9am-5pm) We will be closed Wednesday, July 4th. The Final Program is Friday, July 27th, @ 5:30pm.

Students are to be signed out and picked up at the front entrance of the First Baptist-West Family Life Center.
REGISTRATION & PAY SCHEDULE
Tuition can be paid all at once or $450 twice. Due dates are June 18th and July 2nd --although early payments accepted online anytime. (Sorry, no refunds and no pro-rated payments for vacations, change of plans or missed days)

Tuition includes activity fees, shirt, before- and after-care, food and instruction. A $25 registration fee is required to hold child's space. Our fees are below market rate and, as a result, we do not offer sibling discounts.

TOTAL TUITION & REGISTRATION - $925
SCHOLARSHIPS
Scholarships for $25 per week available on a limited, first-come-first-serve basis. Must show evidence of need (WIC/CHIPS card, first page of 2017 taxes).

LATE FEES
$2 per minute after 5:45 p.m. $15 late fee for tuition after due date. Note: Students will not be allowed to continue if payment is not received 48 hours following the due date.

Online payments at www.fbcwest.org—sorry, no checks!

FOOD
Light breakfast, hot healthy lunch and one snack prepared on-site. Peanut-free menu and hearty meatless days.
ATTIRE
Students are expected to wear school-appropriate attire. We ask that students wear tennis shoes or other similar footwear. NO OPEN-TOE SHOES (due to safety considerations).

The Summer Institute polo shirt will be issued prior to the first field trip and is to be worn for every field trip. The Summer Institute shirt also is required for the final program on Friday, July 27th.

VOLUNTEERS
We always need volunteers to help with field trips. If you or someone you know is interested in providing volunteer time, please let us know.
Lunch Menu
WEEK OF:
JUNE 18
JULY 2
JULY 16
MONDAY
TUESDAY
WEDNESDAY
THURSDAY
FRIDAY

Ground Turkey & Nachos
Lettuce & Tomato
Sour Cream/Salsa
Pears in Juice
Milk

Turkey Burger on
Whole Wheat Bun
Lettuce & Tomato
Carrots w/Ranch Dressing
Milk

Down Home Mac & Cheese
Broccoli
Sweet Potato Wedges
Milk


Baked Chicken Strips
Yellow Rice
Green Beans
Apple Sauce
Milk

Cheese Pizza
Lettuce & Tomato Salad w/dressing
Grapes
Milk
WEEKS OF:
JUNE 30
JULY 9
JULY 23
MONDAY
TUESDAY
WEDNESDAY
THURSDAY
FRIDAY

Ground Turkey
Whole Wheat Taco Shells
Lettuce & Tomato
Sour Cream/Salsa
Mangos
Milk

Beef Hot Dogs
Bun
Baked Beans
Broccoli
Milk

Loaded Baked Potato w/Broccoli
and Cheese
Watermelon
Milk
Summer Chicken Salad w/ Crackers
Lettuce & Tomato
Apple Sauce
Milk
Beef Sliders on Bun
Lettuce & Tomato Salad w/dressing
Grapes
Milk
Breakfast Menu
MONDAY
TUESDAY
WEDNESDAY
THURSDAY
FRIDAY

French Toast
Fruit
Milk

Cheerios
Banana
Milk

Turkey Sausage
Biscuit
Fruit
Milk

Cheerios
Banana
Fruit

Turkey Sausage
Biscuit
Fruit
Milk
Snack Menu
WEEK OF:
JUNE 19
JULY 3
JULY 17
MONDAY
TUESDAY
WEDNESDAY
THURSDAY
FRIDAY
Graham Crackers
Juice
NutriGrain Bar
Juice
Teddy Grahams
Juice
Sun Chips
Juice
Cheese & Crackers
Juice
WEEK OF:
JUNE 26
JULY 10
July 24
MONDAY
TUESDAY
WEDNESDAY
THURSDAY
FRIDAY
Goldfish Crackers
Juice
NutriGrain Bar
Juice
Graham Crackers
Juice
Teddy Graham
Juice
Cheez-Its
Juice